We are a small boutique team with over 20 years combined experience in digital marketing and SEO consultancy. If you call we answer the phone and your questions on the spot as we are doing the marketing and optimization work for clients, not an account manager in the back office who is straight from university.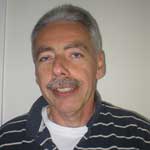 John has an MBA from Florida Atlantic University and since then has worked in marketing for large companies such a Siemens and small startups such as Metro-Optix. He started Geobusiness Inc as a digital marketing agency in 2010 and has exclusively worked on client projects since.
If you want to know how your competitors are getting the business you should be getting – John is the one to ask!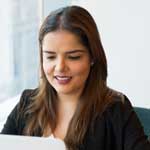 Chris Spicer is our chief writer. A nationally published journalist by profession, Chris creates engaging content for our client sites and blogs. Gone are the days when some offshore seo person could throw together a spun article of gobbledygook expecting it to help your site. Quality is King these days. We do all work ourselves and nothing is outsourced. Our 'Partners' are the experts that we call on to carry out expert technical tasks that we required assistance with from time to them. This includes website hosting, website security, web development and specialist content writing.
We try to help everyone in need of getting found on the web and we have kept happy clients for years.
As we do not outsource anything, we carefully select the clients we work with. We give 100% effort to each client and don't just take on clients for the sake of it.
Therefore we only work with a limited amount of clients at any given time to ensure maximum attention to detail and your company's ultimate success.
We are very selective with who we take on as clients as there has to be a 'good fit' to become a client of ours. We do turn away a lot of work, in areas that we do not wish to be associated with. We consider our clients to be friends that we we work hard for and the relationship adds to the culture of our business.